Cali
I received a phone call one day and it was a friend of mine. He said that I needed to go to Sacramento the following week to pick up a kitten. I'm sure this was revenge for what I did for him when his American Stanfordshire died (I helped him acquire an Olde English Bulldogge).

The kitten is a pure bred Main Coon. He was born on August 5, 2004. His sire is Sultan (who is a show champion) and his dam is Jasmine. His full name is Cali Azure (since he's a "blue" and white Main Coon). His breeder is TabbyTails.

Here's a few pictures I've taken of him (he's only been home for a bit over a day).

Kittens need lots of sleep.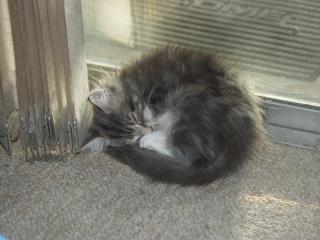 He finally found a "comfy" spot.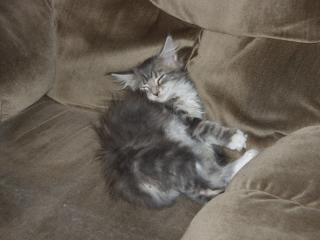 After he's slept some, he's on the lookout (for what I'm not sure yet).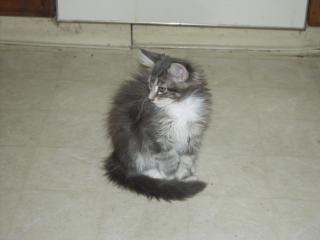 Of course he has to eat, so he's guarding the groceries.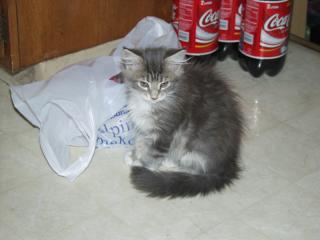 kittens love to play...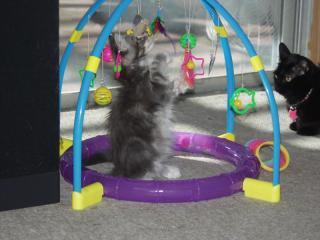 ...and rediscovering body parts (oh, so that's my tail!)