11/70 System

This 11/70 is actually a DS570. Rather than being in H960 6-foot racks, it is contained in 5-foot "corporate" cabinets. Also rather than being the traditional "red and purple" the color is white and blue.

The current configuration is:

11/70 CPU
FP11-C Floating point
4MB PEP-70 & Hypercache
2 Emulex SC72 SMD controllers
1 RH70 massbus controller
3 DL11 SLUs
1 DZ11 (8 port Async)
1 DELUA ethernet

1 RL11 controller
1 TU80 controller
1 LP11 controller
1 RK11 controller
Peripherals currently attached:

2 Fujitsu Eagle SMD drives each emulating 2 RP06 (176MB/ea) drives (total of 4 RP06s)
2 CDC 9766 SMD drives emulating an RM05 (250MB/ea)

1 RL01 (5MB)

1 RL02 (10MB)

1 RK05J (2.5MB)

1 TU80 1600bpi 9-track tape drive
1 LP25 line printer
LA120 Decwriter III (console)
various terminals including DEC VT220, DEC VT320, LSI ADM5, Heath H19

Soon to be attached:

TS11 1600bpi 9-track tape drive
CR11 card reader
RX02 floppy drives
The system is currently running BSD 2.11. While it is running BSD, it is on the internet and is known as neptune.shiresoft.com.



11/70 (Front view)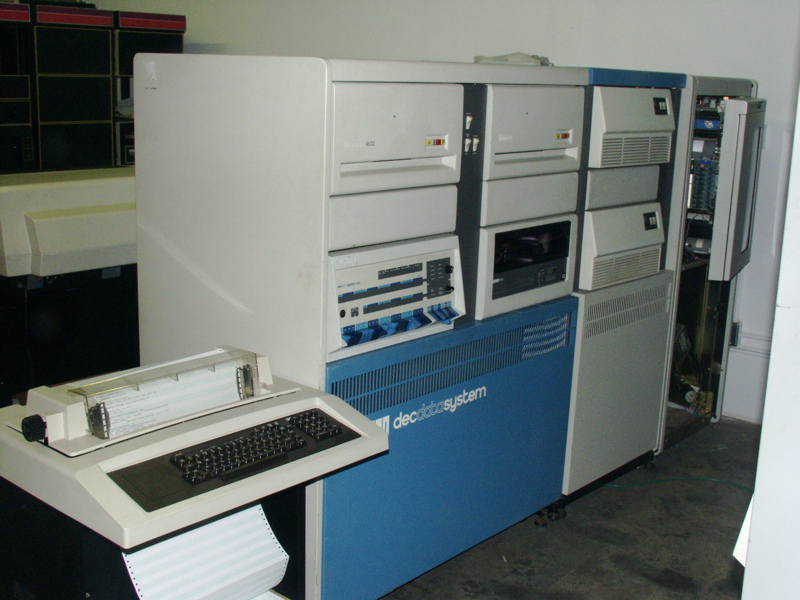 11/70 (Rear view)

11/70 CPU